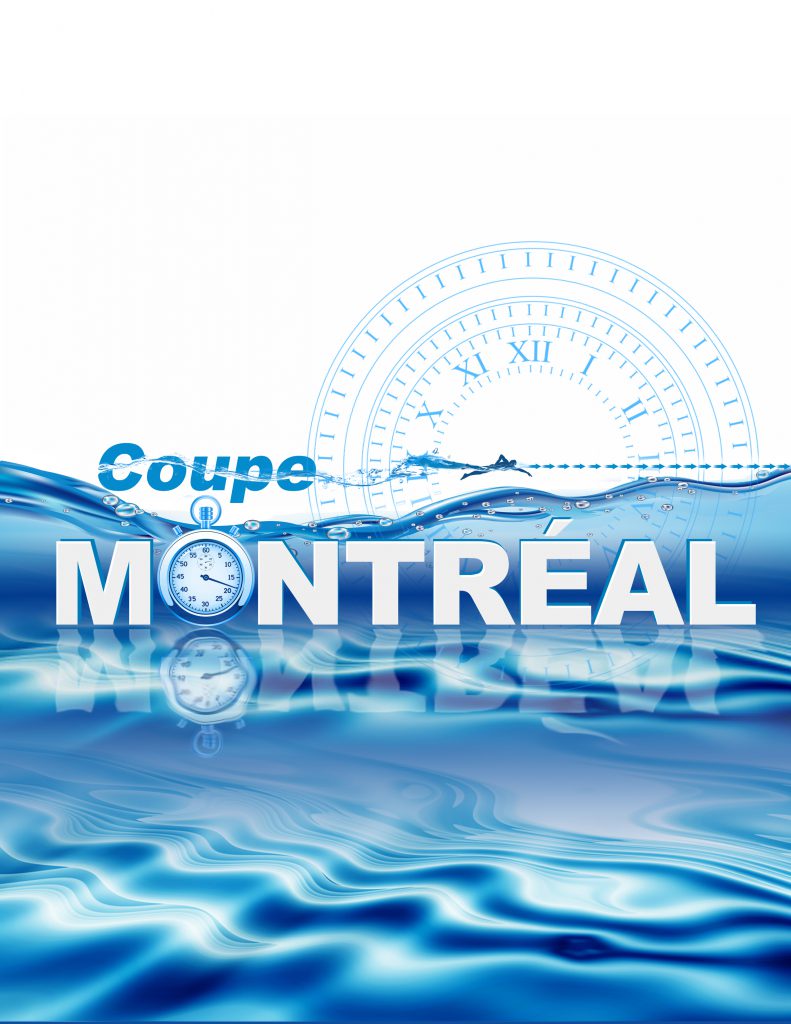 28th Edition – Coupe de Montréal
Complexe sportif Claude-Robillard swimming pool
November 12, 2022
Welcome Message
Dear athletes,
We are honored to host the 2nd Round of the Coupe du Quebec, as part of our annual swim meet La Coupe de Montréal. As always, we are happy and excited to see you attending our meet in large numbers. Luckily this year, the special rules for COVID-19 have been removed and we can recover our usual meet format in all its glory. We are expecting a great many number of swimmers competing in all the conviviality Montreal can offer. Thank you for being here year after year, and thank you for being always positive and enthusiastic coming back to our Coupe. We are pleased to welcome you again to one of the fastest pools in Quebec, at the Complexe sportif Claude-Robillard.
To make this all happen, we obviously owe a tremendous homage to the impressive implication of our members at À Contre-Courant. They strongly believe in their "Coupe" by volunteering massively either as official or volunteer, or participating fearlessly to one or many events – and inevitably, many relays. This collective will and energy drive, again this year, this 28th edition of this Coupe. We also would like to thank our partners and supporters, as well as the many participants coming from all fours corners of North America.
Strong from many years of meet organization, the organizing committee of the Coupe is proud to be able to place it the meet agenda of the master swimmers in Quebec for the 2022-2023 season. As the 2nd round of the Coupe du Québec, many fellow swimmers will participate with great enthusiasm to one of our 400m events. This year again, we are welcoming many swimmers from outside Quebec. It is a great honor to share the passion for our beloved sport. We believe that the synergy and spirit of brotherhood gathered around us during our meet is here to stay, beyond borders.
Last but not least, we wish all participants both fun and success. May your performances surpass your expectations!
MARTIN GIRARD
Meet Manager
For the Organizing Committee
Quick Links
Schedule
Saturday, November 12th 2022
7 h 15 am : Welcome and registration check-in
7 h 45 am : Officials' meeting
8 h 00 to 8 h 50 : Warm-up
8 h 40 : Technical meeting for coaches or team representatives
9 h 00 : Start of events
200 m freestyle (Heatlist)
50 m butterfly (Heatlist)
100 m breaststroke (Heatlist)
50 m freestyle (Heatlist)
200 m backstroke (Heatlist)
100 m IM (Heatlist)

4 x 50 m freestyle relay
Break and warm-up (45 minutes)
7 h 00 PM: Dinner

* According to the amount of scratches we will receive before noon, a new seeding may be redone for this event. In such a case, it will be announced, and the new heat list for this event will be posted at usual spots and at the Clerk of Course table.